Outdoor Wood Boilers & Pellet Burning Furnaces
Save up to 75% on your heating costs and reduce your dependence on foreign oil by heating with renewable energy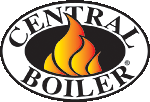 Burnin' Wood
1058 State Street Road (Rt. 6)
Westport, MA 02790
Phone: 508-672-5757
Burnin Wood is a fully authorized Central Boiler dealer able to sell, install and service any product offered by Central Boiler. With over 35 years experience in plumbing, electrical and construction, the folks at Burnin Wood have the prerequisite skills to do the job right from start to finish. Call or email Jeff below to see how Burnin Wood can keep you warm and toasty without the hassle no matter how cold it may be outside. Central Boiler is the leader in efficient outdoor wood burning appliances and outdoor pellet heating systems.
Central Boiler is the leader in outdoor wood burning appliances and efficient outdoor wood boilers. The new Central Boiler E-Classic 2400, with it's 92% burn efficiency of wood, won the coveted 2010 Hearth & Homes Vesta Award for best wood product.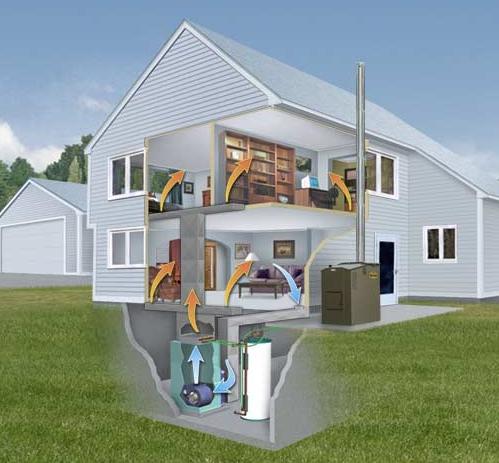 Outdoor Pellet Furnace
One of the newest innovations in the central Boiler line is the Maxim Outdoor Pellet Burner. The heat and convenience of a clean pellet burner combined with the ease of outdoor installation make the Maxim outdoor pellet burner a great choice for todays cost effective home heating requirements.
The Maxim M250 can heat up to a 6000 square foot home and can be easily connected to your existing heating system.
Whether you have forced hot water or forced hot air heating, this outdoor pellet burner can supply all the heat you need without replacing your existing gas or oil boiler or furnace. The hydronic heat produced by the outdoor pellet burner easily adapts to your existing system and can even heat all your hot water too!
The Maxim can be located up to 500 feet away from the home or building being heated.
Heated water from the Maxim is pumped to the home or building through insulated, underground ThermoPEX piping - the most efficient way to move heat over distances.
The Maxim is designed to work with any existing heating system. A heat exchanger or direct circulation conveys the heat into a forced-air furnace, radiant baseboard, or radiant floor heating system. This gives you normal thermostatic temperature control.
The Maxim can provide heat for all your domestic hot water by adding a water-to-water heat exchanger. You can turn off your hot water heater and save $30 to $80 or more per month!
In addition to heating an entire home or building, the same Maxim unit can also heat other buildings such as a garage, workshop, shed, greenhouse or barn. It can even heat a swimming pool or hot tub.
For more information on these or any other Central Boiler products contact Jeff Moran at Burnin' Wood, your SE Mass. Authorized Central Boiler dealer.
Phone: 508-672-5757
Keywords: outdoor wood burner, pellet burner, pellet stove, renewable energy, central boiler
---
Comments & Reviews:
No comments or reviews yet.